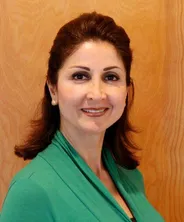 I am Dr.Maryam Dalili. I have received my Doctorate in Psychology emphasis on Marriage Family Therapy. I am an advanced trained Emotionally Focused Therapist specialized to work with couples and families.

During the course of our time together, I will seek to get to know you personally. So, it seems only fair that I tell you a bit about me. I have been married for over 30 years and am the mother of two young adults. I have lived in three different countries, speak three languages and have traveled and been exposed to many other beautiful cultures.
My experiences and education allow me a unique opportunity to understand and connect with individuals of any background. I am deeply passionate about the bond between individuals, and believe that humans have an innate need to feel attached to significant others. My goal is to help clients develop close and secure relationships, as we can only start building ourselves once we have established a safe foundation to build upon.
Dr. Maryam Dalili in her private practice (hand in hand counseling center) along with her skilled and trained intern (Kristy Crownover) welcomes individuals, couples and families. We also offer parenting support groups, women support groups and Hold me tight workshops for couples.